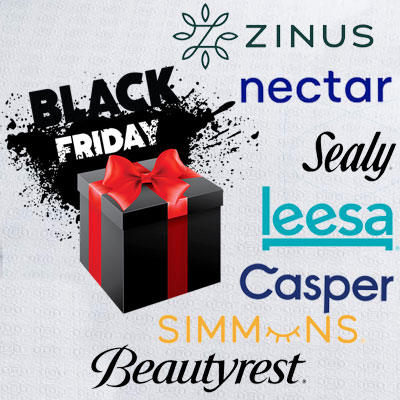 The summer is over, but the upcoming autumn has lots of surprises in store, from the traditional Halloween for all party lovers to our favorite Black Friday sales.
Although the choice of goods and services is vast, in this article, we'd like to focus on one particular type of product – mattresses. Mattresses are essential elements of our bedrooms. But let's be honest – we all sometimes forget about it and feel too greedy to spend several hundred bucks on the quality of our sleep.
So black Friday 2021 provides us with an excellent opportunity to kill two birds with one stone – both save money and get the best Black Friday mattress deal.
Our team has sorted out the most long-awaiting models by leading mattress brands we can buy for sale this autumn.
When Is Black Friday 2021?
In 2021, Black Friday will traditionally be held in November. Retailers have settled November the 26th as the start date, though discounts are planned to last the whole weekend. Let us also mention that sales are available both online and in all stores.
Casper Black Friday

Casper pleases customers with a variety of products. One will get all sizes and firmness levels, several height options, and quite humane prices.
Here, we can highlight four series – Element, Original, Nova, and Wave.
Casper Element mattresses provide essentials only – solid support and pressure relief. Elements are the most affordable products of the brand, which makes them look even more desired with discounts. Minding high demand, sellers are expected to cut tags up to 30% (when everyday price stays under $500). This is also confirmed by the last year's statistics.
Casper Original, as well as the Casper Nova line, are notable for dual materials. You can get yourself a pure foam mattress or a hybrid mattress (foam + springs). Thus, the brand matches the needs of all types of sleepers. Usually, you can find these models for $600-$900. Last year, we noticed 25% discounts. This November, customers can count on similar offers.
With its incomparable cover and as many as five layers, the Wave will also save us about $100-$120. So, don't miss such a generous deal.
Sealy Black Friday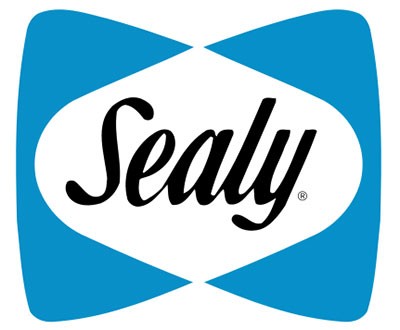 Sealy is justly considered to be one of America's oldest and most famous home equipment brands. The company produces almost everything for healthy sleep, from pillows to beds. When it comes to mattresses, we can choose between pure foam, pure spring, or hybrid models.
There are several great reasons to provide yourself with a Sealy this Black Friday 2021. Firstly, the brand widely implements coils in its products. The combination of traditional and innovative materials results in intelligent cooling and allows for supporting extremely comfortable body temperature during the night.
At the moment, the market offers the Essentials, Posturepedic, and Posturepedic Plus collections. Each line provides an increasing level of back support and therapeutic effect. Consequently, the prices start with a nice $350 and raise up to $1300 in the top models. Last year's discounts pleased us with great drops (sometimes over 50%). The 2021 Black Friday mattress deals promise us significant savings too. And we all are to save at least $200, so get prepared.
Zinus Black Friday

Zinus mattresses don't need special presentations. Every customer has met its name.
Let us only state that such a mattress may become a decent but quite inexpensive acquisition for your bedroom.
Models belong to the innerspring or memory foam groups. Each mattress can withstand over 500 pounds. Like all top brands, all Zinus products are CertiPUR-US certified. And there is one more pro for people with high health demands. The brand especially loves the Green Tea technology. Mattresses come with a unique covering that kills bacteria, prevents allergic attacks and overheating.
This November, you can find a Zinus Black Friday offer for just $300 or even lower! Green Tea and Memory foam models have already lost about $70-$100 of the old prices, which is 20%-25%. Such tendency makes Zinus one of the most beneficial Mattress brands this Black Friday.
Simmons Black Friday

Simmons Bedding Company has been staying on the guard of our peaceful sleep since 1870. The years of fruitful work have resulted in a wide model line that includes mattresses for all ages and preferences.
The brand offers firm, medium, and plush mattresses, all standard inch widths and sizes. You would hardly find a model with a rating under 4.5 stars. Besides, Simmons was one of the first manufacturers to offer a free 100-night trial period and remains true to its traditions.
We love the brand for gel memory foam technologies. The foam is presented in almost all models and keeps every curve of your body.
Sophisticated sleepers can purchase Simmons for about $700, which is an average price, while the most expensive models will cost you $1000-$1200. We can't say Simmons Bedding greatly participates in sales events. But if you do some search this November, you'll find nice drops. Last year customers managed to save about 30%.
Leesa Black Friday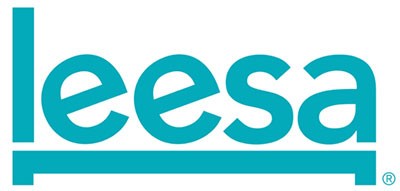 Leesa company was established in the USA in 2015. It has recently entered the mattress-making stage and may seem too inexperienced for some customers. However, their young team sticks to the latest technologies.
Only six years of manufacturing allows developing three main collections – Studio, Original, and Hybrid. The names reflect the core, so we can choose between the all-foam and foam+spring layer combinations.
Let us mention right away that Leesa cannot be called a budget brand. Their youth doesn't keep prices pleasantly low. On average, one Leesa mattress will cost you about $1000. That's why we consider Black Friday 2021 to be a perfect opportunity to get a modern, cooling, and back-friendly mattress with a discount of up to 50%. Thus, some models like Original best-sellers are expected to cost $500 off.
The brand especially loves to cut prices on 1+1 purchases.
Beautyrest Black Friday

Beautyrest is a subsidiary of the above-mentioned Simmons Bedding. Thus, the brand combines more than a century's experience and reputation as well as an up-to-date view of the world of healthy sleep.
Many love the company for a wide price range. Here, you can equally successfully find yourself a model for $400 and or $1500. Besides, they not only meet the needs of all pockets but also satisfy all sleep preferences. The company has something to offer us from every 1-10 firmness scale positions.
Here, we choose between the Silver, Platinum, and Black series. All models include innerspring elements with foam toppings. Thus, optimal support and weight spreading are ensured. The difference lies in surface fiber and sizes/firmness mostly. Anyway, all mattresses offer coil technology. Such materials are hypoallergenic and sustain optimal body temperature during the night.
Beautyrest mattresses cost about $800-$900. Black Friday 2021 is going to offer us $200-$300 drops, which is clear from last year's sales. So, don't lose the best Black Friday mattress deals.
Nectar Black Friday

Nectar is a genuinely golden mean in the world of mattresses. Its products are mostly medium-firm and occupy a medium price niche. An average model costs about $600.
Adaptive foam, gel memory foam, charcoal are what we like here. The hypoallergenic cotton cover prevents allergic reactions, while the combination of foams extends the life of the mattress relaxes every muscle.
But most of all we appreciate a forever warranty for some models. For example, Nectar Queen Mattress with 2 Free Pillows is now available for $695 on Amazon. Last year, it cost $399. This allows us to expect similar drops up to 30%-35% for all sizes.
How to Find the Best Black Friday Mattress Deals 2021?
We've briefly reviewed the most popular mattress brands and models. As you see, Black Friday makes any product affordable unless you know where and when to look for a good discount. So, how to stay informed this autumn?
Our team members conduct a weekly search on all major retailing platforms. With Black Friday 2021 getting closer, you can count on daily monitoring and information update about the best Black Friday 2021 mattress deals. That's why our readers always stay aware of the most remarkable discounts.
But you can also monitor sales on Amazon, Walmart, Macy's, and similar platforms. The best way is to log in, subscribe to their notifications, and enter membership programs (if they offer some like Amazon). Thus, you will get all the best (and some exclusive) offers without much effort.
Indeed, we've highlighted only a couple of offers in this article. The closer November, the more discounts brands will introduce. So, follow our updates and keep looking for deals during the whole post-Black Friday weekends.