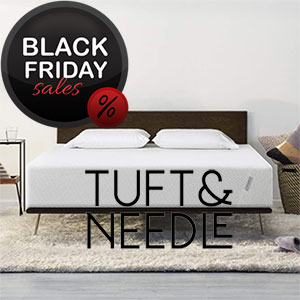 A mattress is a first-need but pretty expensive purchase. But for us, Black Friday sales seem to be a perfect way of killing two birds with one stone.
That's why, in today's review, we'd like to describe Tuft and Needle Black Friday offers, mattress brand history, last year's discounts and the coming off. Don't miss the chance of getting a high-quality orthopedic mattress with a crazy discount this November!
When Is Black Friday 2021?
Black Friday is an annual sales event organized during the Thanksgiving festivities. It also serves as an excellent Christmas preparation season for everyone worried about gifts.
This year, Black Friday will start on the 26th of November. However, we're not limited by one day only – the following weekend is brightened with sales too.
So, luckily, we all have a couple of months to examine offers on mattresses, including one of the most famous «young» brands – Tuft and Needle mattress brand.
About Tuft and Needle Black Friday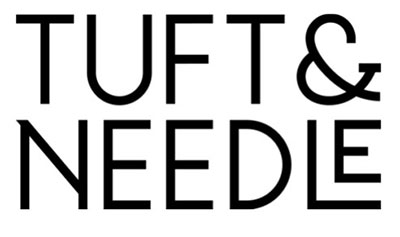 Tuft & Needle Mattress is a young company established in 2012 by two American engineers. The company was born from the bad personal experience of searching for and purchasing the wrong mattress for huge money.
This motivated the guys to learn more about what mattresses consist of and how they form prices on the market.
The company's philosophy then was stated as cancelation of barbarian prices over $3000 per item and creation of a perfect balance between high quality, comfort and fair cost of a mattress.
T&N company believes that they managed to develop one single mattress designed to work for everyone. So, let's have a look at what they offer and the discounts we can get this Black Friday.
The Best Tuft and Needle Models and Discounts
So, to start with, the company produces all mattress sizes from the smallest Twin models best for kids to luxury California King options for king's beds.
attention
But please pay attention that customers cannot choose the firmness level as all mattresses are firm mattresses.
For these nine years, T&N developed three models, each for a certain kind of sleeper. But altogether, these three models cover all needs you may have for your mattress.
Tuft & Needle Original Mattress became the first in the family. The Original mattress consists of two foam layers: patented T&N Adaptive foam with graphite and cooling gel (no smells, minimum bacteria and allergens, cool sleep) and foundational support foam.
This is the T&N softest model, thanks to which it nicely suits back and stomach sleepers. Depending on the size, customers will pay from $650 to $1095 per item.
Last year, Black Friday cut the price by 20% on the most expensive versions, while an average discount stayed about 10%-15%. In 2021, Tuft and Needle Black Friday is expected to offer similar drops, so be ready to save about $75-$125 on each model.
Tuft & Needle Mint Mattress gained a couple of important improvements. As you can guess from the name, the mattress ensures much better temperature regulation during the night. Here, we also deal with foam layers, but there are three levels now.
The Adaptive and foundational foams were complemented with an extra denser T&N Adaptive foam with ceramic cooling gel. The layer is set between the previous foams and also provides reinforced edge support. Thanks to a more rigid structure, the Mint model suits back and side sleepers.
While everyday prices vary from $750 to $1395, this Black Friday is going to cut them up to 25%. You can already find some offers with $150 off. But judging by the last year, we predict deals with up to $250-$300 offs.
Tuft & Needle Nod Mattress (also available in Tuft & Needle Nod Hybrid Mattress configuration) is the latest, most complex, and supportive option. The mattress provides as many as 5 layers, and this time, we have foam and springs too. Apart from the usual T&N Adaptive cooling foams and support foam, engineers added two layers of springs – 1″ nano coil springs and a set of 6″ pocket springs.
Such innovation leads to ultimate body support combined with body memory and pressure relief. As a result, the mattress ensures a true orthopedic effect and suits literally all types of sleepers.
More complex construction means a higher price. So, the Nod mattress will cost you about $995-$1895. Though customers with a tight budget may find it too much, Black Friday 2021 and its best mattress deals are a way out. We expect $400 off deals, but we don't think discounts will pass the 30% plank.
How to Find the Best Black Friday Mattress Deals 2021?
Our team monitors all major online platforms to collect the best mattress discounts for you. So, please stay with us to learn more about upcoming offers.
Still, we also highly recommend you choosing brands and models you're interested in in advance to monitor them separately. You can subscribe to the manufacturers' official website and Amazon information mailing. This will increase your chances of getting the best deals before other customers.
By the way, Amazon also offers the so-called Amazon Prime program. There is a long and free trial period during which you can test the program. Its members receive exclusive and limited discounts, coupons, and gifts from Amazon and Amazon partners.