In this article, I am going to compare Sealy vs. Tempurpedic by looking at their most affordable models and see which mattress will give you more bang out of your buck.
Online retailers and brick-and-mortar stores give beds varying names, which makes comparing difficult. So, which models am I exactly talking about? Here's a rundown:

Sealy® Response Performance Euro Top Mattress: This hybrid model offers orthopedic benefits given by memory foams minus the dreaded sinking feeling.
Sealy® Hybrid Performance Mattress w/ CopperChill™: Of all the hybrids I reviewed in this article, this one gets my vote. It has everything you need in a hybrid bed without running your pockets dry.
TEMPUR‐Cloud Prima Mattress: The name says it all. This bed is the closest thing you can get to having the experience sleeping in a cloud!
TEMPUR‐Adapt Classic Legendary Pressure Relief: True to its name, this bed aims to provide pressure relief on sensitive areas of the body.

Main Differences
All beds include a stretchable knit cover designed to prevent moisture and create a cool sleeping surface. However, the cover for the TEMPUR‐Adapt® is not removable. This can be a problem if you have dogs or children who want to sleep beside you.
The Sealy® Hybrid Performance Mattress w/ CopperChill™ caters to different types of sleepers.
All models reviewed are hybrids except for the TEMPUR-Cloud Prima, which has an all-foam construction.
The Response Performance is a step away from being considered a soft bed. Despite this, it offers excellent whole-body support due to the combined benefits of the Posturepedic Support Foam and SealySupport™ Gel Foam.
Perfect for back sleepers, the placement of the gel-based memory foam is limited at the center of the bed to ensure only the heaviest parts of the body will slide down onto the memory foam. As a result, the bed remains responsive to your every move.
This bed is not for everyone, but it can be a great choice for a lot of people of average weight!
Pros
Fitted with a removable and machine washable cover
Uses a layer of convoluted ("egg carton" shape) foam for increased airflow
Gel-based memory foam is placed only at the center to prevent the entire body from sinking
Equipped with a coil system to provide more orthopedic support
Cons
Heavy sleepers might still find this bed inadequate for their needs
Edge support is inferior compared to newer models
The Performance mattress is the middle child of Sealy's Hybrid collection and it is one of my favorite hybrid beds to boot. Among its best assets include the Response Pro™ HD Zoned Coil System. It works hand in hand with the ComfortSense™ Gel Memory Foam and Premium Response Memory Foam to provide better support and spinal alignment. Expect orthopedic benefits galore!
But that's not all! This bed also has superior motion isolation and edge support. Thanks to the DuraFlex™ Coil Edge System, you'll remain undisturbed even if you sleep beside a boisterous dog or a sleepwalker. The corners will neither sag nor jiggle. Every inch of the bed is usable.
Pros
Fitted with a removable and machine washable cover
Delivers exemplary orthopedic support for both lightweight and heavy sleepers
Firm and highly responsive but has no bounce, making it ideal for couples
Fantastic edge support optimizes the sleeping space and overall durability of the bed
Cons
An expensive Sealy but worth the price
The Tempur-Cloud Prima is the most affordable model in the entire Tempur-Pedic collection. This is the bed to get if you want a Tempur-Pedic mattress that conforms to your body very closely and offers minimal responsiveness.
The TEMPUR material, which is TEMPUR's own patented foam creation, will hug your body and offer a deep, pressure-relieving cradle. In layman's terms, it is called "sleeping in" instead of sleeping on the mattress. Side sleepers will also benefit from this bed. If you are a side sleeper, the bed will cushion your shoulders and hips to promote proper spinal alignment.
In a nutshell, the Tempur-Cloud Prima is a good choice for anyone who wants to try the Tempur-Pedic experience without shelling out a ton of money.
important
Unfortunately, Tempur-Pedic is phasing out this model so grab yours now while you still can!
Pros
Superb motion isolation
Delivers excellent pressure relief
Another great option for sleepers of average weight
Cons
Poor edge support
Heavy back and stomach sleepers might find the bed uncomfortable as they sink deeper
Costs twice more than other comparable brands
Has slight off-gassing upon opening
The TEMPUR-Adapt also boasts of having TEMPUR material, but unlike the TEMPUR-Cloud Prima mattress, it doesn't have an all-foam construction. As a hybrid, it features a pocketed spring technology to deliver better edge support and breathability.
The bed is not bouncy, but it still offers a desirable level of responsiveness to suit people with erratic sleeping behaviors. You will notice more resistance or push-back on this model than you will on all-foam beds.
Pros
Good for side and back sleepers weighing no more than 230 pounds
Enjoy close contouring effect and a bit of bounce on the surface
Motion transfer is virtually non-existent
Cons
Not particularly reponsive
Has a fairly expensive price point
Face to Face Comparison
Design and Construction
Sealy® Response Performance Euro Top Mattress

Sealy's Euro Top mattress kicks off with a soft and breathable quilted cover made of durable spun FlameGuard™ AirLoft Fiber. It is a blend of silk and wool in addition to Visil, a rayon-based fiber. The result is a luxurious feel to your skin!
Right next to the plush cover is a layer of Sealy's Posturepedic Support Foam, which is the first line of contour and breathability. Convoluted, its egg carton shape allows ease of airflow within the little peaks and valleys of the foam.
The next is the SealySupport™ Gel Foam, followed by an extra conforming support foam. The limited placement of the memory foam aims to provide excellent support to the hips and lower back without causing other areas of the body to sink. Meanwhile, the extra-soft foam optimizes pressure relief and prevents tossing and turning.
Lastly, responsive support to the back is provided by an open coil design with a reinforced foam border, which Sealy calls the Solid Edge HD foam encasement.
This mattress is available in sizes ranging from Twin to CA King.
Sealy® Hybrid Performance Mattress w/ CopperChill™

As usual, the bed starts with Sealy's knitted FlameGuard™ AirLoft Fiber with Moisture Protect™. Another thing I like about this luxurious cover is that it draws moisture away from the body. From then on, the mattress is divided into four parts:

Sealy® ComfortSense™ Gel Memory Foam: Also known as Sealy's premium response foam, it is designed to minimize motion transfer.
While it contours to your body shape, it does not leave you feeling stuck inside your bed. This latest innovation in gel memory foams also features CopperChill® that absorbs heat, thus helping hot sleepers get a more comfortable sleep.
Advanced Comfort Foam: Another layer of memory foam is added to respond to different body shapes. This area also serves as a transitional layer for the coil system.
Response Pro™ HD Zoned Coil System: This layer is composed of eight-inch barrel-shaped coils to give extra support for heavier individuals and reduced motion transfer. The number of encased coils varies upon the size of the bed. A queen-sized mattress, for example, has a total of 968 individually wrapped coils.
Ultra-Support Foam: The mattress ends with a sturdy ultra-support foam.
What's the difference between the 12-inch and 10-inch Sealy® Hybrid Performance Mattress w/ CopperChill™?

This mattress is available in sizes ranging from Twin to CA King. You may also choose between 10 to 12 inches.
The advanced comfort foam for the 12-inch model is 2.25 inches thick, while the latter is only an inch thick.
The premium response foam for the 12-inch model is an inch thick, which makes it .25-inch thicker than the 10-inch model.
TEMPUR‐Cloud® Prima Mattress


The mattress starts with a high-loft cover made from a polyester blend.
A 1.2-inch thick TEMPUR-ES™ foam immediately follows, which weighs 4.1 pounds per cubic foot. The item in question is the company's patented foam designed to be responsive regardless of a person's weight, shape, and temperature.
Made from open-celled viscoelastic polyurethane foam, the company claims it is different from other memory foams due to the way it conforms and shapes itself to your body.
Next up is a 1.6-inch support layer with a density of 5.3 pounds per cubic foot. This is immediately followed by a 5.5-inch thick base foam designed to support the above layers.
This TEMPUR‐Cloud Prima is available in sizes ranging from Twin to Split CA King.
TEMPUR‐Adapt® Classic Legendary Pressure Relief


The comfort layer for the TEMPUR-Adapt is once again TEMPUR-ES™ foam, which is renowned for its adaptive and slow, sinking feeling.
The transitional component is a polyfoam layer. Much denser than the comfort foam, it prevents you from sinking too deeply into the mattress. Again, this is one of TEMPUR's proprietary products.
Last but not least is a layer of pocketed coils encased in high-density foam.
Unfortunately, I cannot give a detailed analysis of this bed's construction since the company will not disclose the thickness of the layers.
All in all, this mattress is 11 inches thick, which makes it a medium-profile model. Given that it measures 96 pounds, it is safe to say that it uses high-density materials for its construction.
This TEMPUR‐Cloud Adapt is available in sizes ranging from Twin to Split CA King.
Temperature Regulation
Sealy® Hybrid Performance Mattress w/ CopperChill™
Sleeping cool is equally important. For you to enter REM sleep, your body's temperature has to drop. Thankfully, Sealy's ComfortSense™ Gel Memory Foam does an excellent job of making this a possibility.
The copper-infused foam absorbs body heat and spreads it across the entire sleeping surface. This cooling effect is more noticeable if you don't have a sleeping partner.
TEMPUR‐Adapt® Classic Legendary Pressure Relief
This hybrid is a lot cooler than the Tempur-Cloud Prima mattress. Thanks to its coil system, it promotes strong airflow to help the bed maintain a comfortable temperature. But if you are a heavy sleeper, the bed's dense memory foam layers could spell trouble for you.
So if you tend to sleep hot either due to your weight or medical condition, you might want to consider the TEMPUR-Breeze mattress. Such a model features a groundbreaking technology that helps sleepers to feel eight degrees cooler all night long.
verdict
In this category, I am giving my vote to the Sealy® Hybrid Performance Mattress w/ CopperChill™. It's the clear winner!
Firmness and Response

Sealy® Hybrid Performance Mattress w/ CopperChill™
This mattress is ideal for people who carry a lot of weight and those who suffer from chronic back problems.
The Response Pro™ HD Zoned Coil System presents a big leap forward when it comes to proper spinal alignment and reinforced support on the heaviest parts of the body.
While the gel memory foam and comfort foam gives you a slight degree of hug, the bed will retain a firm sleeping surface to give you that "sleep on top" feeling.
To summarize, the bed does a fantastic job at offering full-body support with ease of movement. You can switch to a different position anytime.
TEMPUR‐Adapt® Classic Legendary Pressure Relief
TEMPUR claims that this particular model provides "legendary" pressure relief and believe me, they are not bluffing! It is a tad firmer than the Cloud Prima.
On a 1 to 10 firmness scale, I would give this a 5.
If you are heavy, its deep contouring foam layers will cause you to sink after a few hours and this will hinder your movements when you change positions.
On a positive note, the coil system prevents you from sinking a fair amount.
Motion Isolation and Edge Support

Sealy® Hybrid Performance Mattress w/ CopperChill™
This hybrid mattress boasts exemplary edge support, which is attributed to the DuraFlex™ Coil Edge System. Instead of foam that could droop and lose its tautness, the Hybrid Performance uses high-density, flexible coils.
The coils surround the mattress to give you more usable and consistent comfort across the sleeping surface. Of course, it is also a factor that increases the durability of the bed.
Moreover, the Response Pro™ HD Zoned Coil System delivers top-notch motion isolation. The impact made in a few coils will not affect other areas. If you will be sharing a bed with your partner or pet, you will not be disturbed by the movements they make.
TEMPUR‐Adapt® Classic Legendary Pressure Relief
Motion isolation is a major strength of this mattress, but it is so-so in terms of edge support.
Regardless, this bed performs slightly better than the Cloud Prima due to the pocketed coils and the high-density foam encasing the coils.
Trial, Warranty, and Shipping Policies
TEMPUR-Pedic®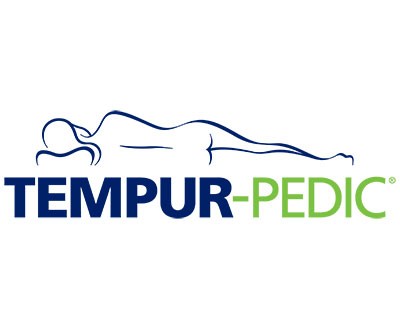 You can order your TEMPUR mattress through Amazon and other online marketplaces. There are also brick-and-mortar showrooms across the United States. The company offers a 90-night sleep trial and between 90 nights, you can return the mattress for a full refund. The delivery fee is free if you live in the contiguous US. A shipping fee of $600 is charged if you live outside the country.
Moreover, TEMPUR offers a 10-year warranty, but you will be responsible for the shipping fee and other associated charges. Defects covered under the warranty include premature sagging that measures at least three-quarters of an inch deep.
Types of Sleepers

Sealy® Response Performance Euro Top Mattress
This bed is perfect for back sleepers. It is likewise soft enough for most side sleepers as well as responsive enough for combination sleepers. Heavy sleepers might sink a little bit, though.
Sealy® Hybrid Performance Mattress w/ CopperChill™
This mattress is supportive enough for people who carry a lot of weight. Regardless of the sleeping position, it provides orthopedic benefits to those who need it. Some reviewers claim their back, shoulder, and hip pain disappeared after sleeping on this mattress. Moreover, this hybrid is responsive to movement, making it ideal for people who sleep in multiple positions. Steamy nights? No problem.
TEMPUR‐Cloud® Prima Mattress
This mattress is perfect for anyone who tends to sleep in a single position throughout the entire night. Side sleepers will love how it relieves pressure off the shoulders and hips. Back sleepers who like the classic slow-moving memory feel will also love this bed to bits!
But bear in mind that as the plushness of the materials sinks underneath the body, the lack of resistance could make it harder for others to get on and off the bed. So if you want a really firm bed, you better keep looking.
TEMPUR‐Adapt® Classic Legendary Pressure Relief
Stomach sleepers who weigh 130 pounds or less should receive enough support for their chest, waist, and hips without sinking too deeply. This bed is not well-suited to stomach sleepers who weigh over 130 pounds. Deep sinkage between the shoulders and hips will become problem.
Frequently Asked Questions
Is Tempur-Pedic made by Sealy?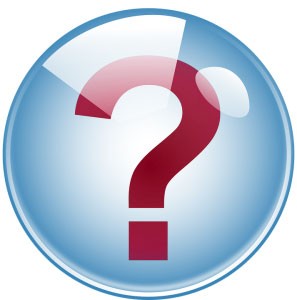 Tempur bought its rival, Sealy. Currently, the company is called Tempur Sealy International, which is the largest and most profitable bedding company across the globe.
How long does a Tempur-Pedic mattress last?
With proper care, a Tempur-Pedic mattress may last a decade.
Do Tempur-pedic mattresses run hot?
Tempur-Pedic mattresses may heat up eventually if you stay asleep in one position for too long.
Are Sealy mattresses toxic?
All components used to make Sealy mattresses are CERTIPUR-US certified.
Conclusion
There is always a penalty to be paid for the strenuous activities you do in your home or workplace.
That is why you need a good-quality bed to help you feel rejuvenated. While it is no secret that more expensive models can offer you something more, any of these models are excellent choices for the average sleeper.
verdict
I personally recommend the Sealy® Hybrid Performance Mattress w/ CopperChill™ and it is easy to see why!