Best Queen Mattresses Under $500 For a Comfortable Sleep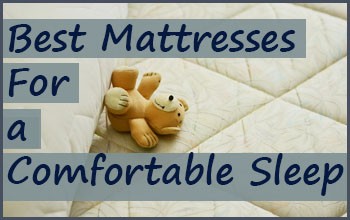 If you want the best queen mattress under $500, you came to the right place. When you look left to right and center, you realize that most of the best mattresses advertised range between $800 – $1200 and above. But does that mean that there are no good options under $500?
Indeed, the crème de la crème of Queen size mattresses will be found in the $1000 mark. But still, when on a budget, there are several options to consider. We went to find out which are the best mattresses under $500, so if you are buying a mattress replacement or just upgrading, this is an article you want to read until the end.
In the first section, we have the product recommendations.
In the second section, we have discussed all the essential aspects regarding mattress shopping.
So, without further ado, let's get to business.

Best Mattresses Under $500
Below are the models that made it into our list of the best mattresses in the $500 region. This is after extensive research and sampling of more than twenty other models within the said budget.
This is a budget-friendly Queen size mattress that costs under $400 and comes with a free pillow.
It has three layers that offer a body contouring comfort. The first layer is a 1" gel infused memory foam. Then there's a 2.5" memory foam layer and lastly, an 8.5-inch polyfoam layer for support.
The result is medium-firm advanced support, perfect for average body sized couples.
The top cover is hypoallergenic making it great for allergy sufferers.
The foam is Eco-friendly and has been actually CERTIPUR-US certified.
It also comes with a 20-year warranty on manufacturing defects and a 30-day sleep trial – fully refundable.
If you are scouting for a hybrid bed, this is a great deal.
Olee Sleep 13SM01Q is one of the best and affordable Queen size beds under $400.
Olee Sleep is a 13-inch pocket spring mattress ideal for heavy combination sleepers.
This is a hybrid mattress in that it combines coils and foam.
The coils are tempered steel and enclosed to reduce motion isolation.
This is a multi-layered mattress with infused gel at the top for two reasons.
First, it contours around your body very well and second, it doesn't heat up because of equally high dissipation of gel.
This mattress comes in a Euro box design for easy storage and set up.
This 10.5-inch Queen size mattress is designed for averagely sized couples who experience hot flashes and night sweats.
It offers medium-firm comfort and has three comfort layers.
The top layer is cool gel foam for maximum body contouring.
The second layer is self-ventilation to dissipate the heat your mattress absorbs.
The third layer is a sturdy foam for support.
If you want an Eco-friendly mattress, this is a sure bet as it is CertiPUR-US Certified.
The support base is HD foam that reinforces the other layers to support your body entirely.
The box design makes it easy to store and carry.
If a queen size bed doesn't fit your bedroom, opt for this Full-size bed from DynastyMattress.
The mattress comes with four layers. At the top, we have a 3" gel memory foam with Sleep Cool technology; perfect for those who sweat at night because of excess body heat.
It is followed by a dual 2" Airflow foam and a 5" HD foam for maximum support.
The foam is CertiPUR-US certified.
The outer cover is fireproof and has a zipper washable cover.
This mattress comes with one gel memory foam pillow free and an extensive 30-year warranty. The only downside is that you are now settling for a smaller bed.
This is the best affordable Queen sized bed under $300.
It is a 10-inch memory foam mattress suitable for averagely sized couples.
Unlike the other multilayered mattresses, this one has only two layers.
The upper layer is made from 2.5" Premium Air Infused Visco-Elastic Foam that contours around your body very well. At the bottom is a high-density polyfoam for maximum support.
The comfort level of this mattress is medium to medium-firm.
The mattress is CERTIPUR-US CERTIFIED and comes with a free pillow.
It is backed up by a 20-year warranty and a 30-day full refund sleep trial.
This mattress boasts three layers with two of them dedicated to comfort and the third for support.
It has a 2" gel memory foam and 5" Airflow comfort foam. Lastly, there is a 3" support HD foam beneath which gives the mattress enough support to keep your vertebrae aligned.
It is Hypoallergenic, and CertiPUR-US Certified so if you are allergic and conscious about Eco-friendly foam, it is a great purchase.
One unique aspect of this mattress is that you can choose either side. The top provides a soft and plush feel while the bottom offers medium-firm comfort.
Heat dissipation is faster courtesy of the infused gel and layer that enhances air flow.
This is the best mattress under $500, and one of its best offerings is the two bonus pillows.
It is suitable for heavy individuals (200lbs – 275lbs).
The four layers have struck a balance between support and comfort and is the perfect medium-plush mattress.
There is a 2.5" cool gel foam for heat dissipation and conformity to your body spectrum. Below it is a 2" memory foam for absorbing pressure and force and creating the bound and rebound action. A 2" plush layer follows it, and at the bottom, we have an 8" polyfoam layer for support.
Mattress Buying Guide
Just knowing the best models isn't enough to help you make the right purchase decision. There are a whole lot of other factors you need to be aware of.
In this segment, we want to help you make an informed decision without relying on just reviews and recommendations; be a wise buyer!
Importance of a good mattress
Good health is not only about a healthy diet and exercising. Sleep is also an integral part of a healthy lifestyle. Without proper rest, you lack concentration during the day. A bad mattress is the leading cause of sleep problems and bedsores in general.
When to buy a new mattress?
There has been a controversy regarding the durability of mattresses. What the manufacturers suggest is not anything to go by.
In fact, the extended warranty periods they offer is what creates the mix-up. Most mattresses come with long warranty of up to 20 years. Many people take this as a guarantee that the mattress will last for 20 years.
No mattress lasts for 20 years!
The truth of the matter is that the durability of your mattress largely depends on usage. Generally, your mattress should last you between 5 years and seven years depending on the type, and of course, build quality.
As you can see, the debate on a mattress' durability is very subjective. We might buy the same mattress, on the same day and a year later, a lot of factors will attribute to the different wear and tear.
Of course, time is a major dynamic here, but there are several other pointers.
The best way to determine if your mattress is old is to check out for these signs after the three-year mark;
Check out for sags, tears, rips, holes, stains and other signs of damage
You wake up with backaches, stiffness, numbness and general body discomfort
Another bed seems more comfortable than yours
You seem not to be getting enough sleep despite the long hours of sleep
Most of the times, we fail to realize early enough when it's time to replace the mattress. This is because our bodies adjust to the changes the mattress undergoes as time passes by.
Types of Mattresses
We have so many kinds of mattresses. For this review, we will look at the main types categorized depending on the design, and composition.
Innerspring Mattresses
Innerspring mattresses were common in the 70s and 80s and create nostalgia for jumping on it when we were kids. As the name suggests, these are mattresses have springs in the form of a steel coil support system for body support.
At the top, they have a double layer of foam or latex for maximum comfort. Their lifespan is around 5-7 years though the cheaper models might wear out faster.
When buying innerspring mattresses, there are essential things you need to know.
Coil type
We have the hourglass-shaped Bonnell coils which are the commonest, especially in cheap innerspring mattresses.
The second is offset coils, and these are similar to Bonnells because of the hourglass design. The difference though is the fact that offset coils have straightened bottoms for hinging, support, durability, and consequently, the higher price tag.
Third is continuous coils and these are S-shaped and formed by a single long wine and hence the name, continuous coil. These mattresses are a great deal if you are on a tight budget.
Last we have pocketed coils otherwise known as marshall coils. They feature individual springs wrapped in fabric to minimize motion transfer. These mattresses are more expensive than the other innerspring models.
Coil gauge
Thicker coil gauge points to better support and durability.
The gauge of an innerspring mattress is calibrated from 12-gauge to 18-gauge.
The lower the gauge, the thicker the coils. In the same token, the lower the gauge, the heavier the mattress.
Pitch
This is all about how close the coils are to each other and the sleep surface.
The closer the coils to each other, the firmer the mattress.
Number of coils
This may also be a consideration but not a prime one.
Go for mattresses with 600 – 1000 coils for the best support and firmness.
Foam Mattresses
Foam mattresses are very common and are known to combine two types of foam;
polyfoam (support)
memory foam (comfort)
The average lifespan of foam memories is seven years, but it all depends on the density of the polyfoam.
A memory foam layer is at the top of both sides and helps to align the spine and relieve the pressure points. At the core of the mattress, we have polyfoam which is harder and sturdier for support.
When shopping, buy a high-density mattress. The higher the density in pounds per cubic foot (PCF), the better the durability.
The firmness of the foam mattress is also an important consideration.
When shopping, look out for the Indentation Load Deflection abbreviated as ILD. It is the measure of the weight required to compress the mattress by 4 inches. ILD is rated from 8 – 21 with higher ILD implying better firmness.
Latex Mattresses
Latex mattresses are quite similar to foam mattresses, but the significant difference is the core support material. These use latex (synthetic or natural) in place of polyfoam. At the top, it may have a layer of soft latex or memory foam for comfort.
These mattresses have a lifespan of 8-10 years. Besides durability, they have better motion isolation.
An important consideration when choosing a latex mattress is the Indentation Load Deflection (ILD), this time with different calibrations from foam mattress ILD. In latex, the mattresses with 39+ ILD are considered the firmest while 16 and below is not firm.
Gel Mattresses
These mattresses share everything with the foam, and latex mattresses save for the support material. This time, we have gel as the support and the comfort as well. But in some gel mattresses, there is memory foam for support in the top layer.
Gel mattresses are ideal for those living in hot areas because of heat dissipation technologies.
Hybrid Mattresses
Hybrid mattresses are those that have a pocket coil support system for support and at least 2-inches of soft latex or memory foam for comfort. This is the original meaning of a hybrid mattress.
However, in the market, 'hybrid' means different things for different brands. The term hybrid is now used to refer to mattresses that blend different technologies.
For example, you will find hybrid mattresses without coils that feature latex and foam only. You may also find others marketed as hybrid but lack pocket coil support instead, they have Bonnell coils or the offset.
Airbeds
Thee are also known as inflatable mattresses, and as the name suggests, they are inflated for support.
The advantage of air beds is the fact that they can be easily stored and offer the best portability when deflated.
Advanced air beds have two settings making it even better for couples with different sleeping postures. Air beds don't gas like memory foam and latex. You can adjust firmness, and that makes it better in relieving pressure joints.
On the downside, they are fragile and can be easily punctured.
Waterbeds
Waterbeds have been around since the 17th C but were used to relieve bedsores. Today, you can have a water bed in your bedroom.
The support here is water which you fill and empty as necessary. Waterbeds have electric control systems that regulate the water temperature.
They also offer two settings for couples and offer better relief on the pressure joints.
But they are costly, fragile and hard to set up. They will also shoot your energy bills.
Adjustable bases
Thee are specialty beds used to manage sleeping disorders. They are designed with high flexibility. You can always adjust the bed to provide more support on the head, neck, back, raise your limbs, and so on.
Mattress and Body Weight
It is imperative to consider body weight when buying mattresses. This is because weight affects the response of the mattress regarding firmness and pressure relief. To help you choose the right mattress according to your weight, here is what you need to know.
If you are a light sleeper (less than 140lbs.), go for a soft to medium soft mattress. From the fact that you exert minimal force and pressure, the mattress feels a little hard, and that might cause body pain.
Averagely sized sleepers (150 – 200lbs.) should go for medium firmness mattresses if they are combination sleepers, Side sleepers will benefit from medium-soft firmness while back and stomach sleepers should buy medium-firm mattresses.
The heavy sleepers (225 – 275lbs.) are supposed to go for firmer mattresses. This is because the heavier weight means more force and pressure thus an average mattress of a heavy person feels softer. To counter this, buy a medium to a medium-firm mattress.
Sleepers who are above 280lbs. Exert the most pressure on mattresses, and thus the best choice is a firm mattress. On top of that, it should be thicker; at least 12-inches.
Understanding Mattress Sizes
Beds are available in different sizes, and so do the mattresses. There are seven standard mattress sizes in the market.
Let's explore them to see what each offers, and which one is best for your sleeping needs.
Twin 38″ x 75″
It is the smallest mattress size and of course the cheapest. They are best for those who want to save space in the bedroom, or when out on an adventure. It is not best for active sleepers and doesn't allow sharing.
Twin XL (38″ x 80″ )
This mattress size is similar to the Twin size only that it I designed for taller sleepers. They all have the same width, but Twin XL is longer by 5-inches. This size isn't ideal for sharing also but still fits a small bedroom perfectly.
Full (53″ x 75″ )
These have for long been the standard mattress size for couples because two can share. However, with the coming of Queen size, Full-size mattresses are becoming less popular.
Full XL (53″ x 80″ )
This is the ceiling version of the Full-size mattress, and the only difference is the length. The Full XL size is for taller sleepers.
Queen (60″ x 80″)
This is the new standard mattress size for master bedrooms. It offers enough space for two sleepers, regardless of their size and height. They are the best affordable mattresses for couples and offer better value for money than Full XL mattresses.
California King (72″ x 84″)
CalKing is for the tall and heavy sleepers whose feet hang in standard bed sizes. It I also ideal for heavy couples and provides enough room for both for sleeping on their backs or stomachs.
King (76″ x 80″)
This is the definition of space and luxury. The King size mattress offers enough room for heavy couples with an active sleep pattern. One sleeper can turn without disrupting the other via motion isolation.
The smaller beds are cheap while the large ones are expensive. For our budget, we are restricted to Queen size mattresses.
Giving a shot at a California King size mattress is a gamble; there aren't any trusted brands offering the CalKing for this budget. You can also settle for a great deal when you shift down to a Full XL size mattress.
What's the Best Mattress?
There is no such thing as the best mattress. This is because we have different body types and again, we have different sleeping positions. You should find a mattress that suits your sleeping needs; that's the best mattress.
When scouting for your next mattress, make sure you understand the type of sleeper you are.
We have five types;

back,
stomach,
side and combination sleepers,
couples.
Back sleepers
If your favorite sleeping position is on your back, support is a crucial consideration. When on your back, several spots exert more weight and pressure while others exert little pressure. It's important to have enough support such that no place the mattress sinks. Instead, it should contour around your entire body spectrum.
Stomach sleepers
Some like to sleep on their bellies and just like back sleepers, proper support is essential. The mid-section of the body exerts a lot of pressure than the lower section. That said, good support is required to ensure the spine is aligned.
Side sleepers
When sleeping on your side, you exert your entire weight on the mattress, but on a narrower spectrum. A firm mattress will mean pains on the small surface area that is on the bed (arms and the side column). The legs may be straight or folded. A mattress with a memory foam layer is the best because it relieves the pressure points.
Combination sleepers
If you juggle between your back, stomach, and side, you are a combination sleeper. Here, you want a balance between support and comfort. An ideal mattress should make you feel like you are floating on the mattress. Sinking is a sign of improper spine alignment, and that's a poor sleeping posture.
Besides your sleeping posture, several other aspects will determine the best mattress for you.
Best mattress for backpain
Get a memory foam, latex or gel mattress to ensure there's maximum conformity to the body pressure joints. The soft material molds itself to hug all the pressure zones and thus giving you comfort.
Best mattress for allergy sufferers
Foam, latex and gel mattresses are also the best here because they and anti-allergen and don't harbor dust mites and molds which are some of the common allergy triggers. Innerspring and fiber mattresses bear higher chance of stocking up allergens. If you have to buy such, make sure to add an anti-allergen cover.
Best mattress with a bouncy feel
Get an innerspring mattress for the bouncy feel. If either of the partners or both are active sleepers, consider the pocketed coil innerspring mattress as it reduces motion isolation.
Best firm mattresses
Foam and latex are the best here because they are hard. However, the firmness varies from one model to the other. Always go for the mattress with the highest density if you are looking for firmness.
Best mattress for active sleepers
Motion isolation is an important aspect here. You want a mattress with reduced motion isolation so as not to create any disturbance when turning, entering the bed or getting out.
Best mattress for couples
If you live with your partner, chances are slim you have the same sleeping preference. In such a case, buy a mattress with firm edges to support your body and your partner's. There are also advanced mattresses like the split king option that has either sides customized depending on the sleepers favorite sleeping position.
Best Eco-friendly mattresses
All brands claim to be Eco-friendly, but the litmus test is the CertiPUR-US certification. If it is CertiPUR-US-certified, go for it. CertiPUR-US is a foam certification body that ranks the Eco-friendliness of foams to help consumers make the right and informed choices.
Indeed, there's no such thing as the best mattress; 'best' is very relative. The best mattress is one that suits your sleeping preference, period!
Factors to consider when buying mattresses
There are also many things that should inform your decision of purchasing a particular mattress over the others. Below, find highlights of the critical aspects to consider when buying a mattress.
1. Brand
There are so many mattress brands. It is always advisable to buy only the top and renowned brands. The household names here include; Leesa, Nectar, Sapira, Layla, Level Sleep, Brooklyn Bedding, Big Fish, among others.
One thing about these top brands is that they are quite expensive.
But then, they offer the best value for money.
They offer the best orthopedic technology and provide longer service than the cheap mattress brands. The other thing is regarding the warranty and after sales in general. Top brands offer genuine warranty and trials.
On the other hand, these cheap and little-known brands are synonymous with ingenuity when it comes to returns, yet they promise that when buying.
2. Budget
Yes, we promised you some great mattresses under $500. But there are a few things we need you to note.
First, for this budget, your choice I limited to Queen size mattresses. If you want a larger mattress, increase your budget if you want the best mattress.
Don't go too low than $400 if you want value for money. But that doesn't mean that all expensive mattresses are good; some knockoffs are retailing at exorbitant price ranges.
Another thing, online stores offer better prices compared to your local store. Don't go out to buy the most expensive or cheapest mattress in the market; consider your sleeping needs!
3. Mattress size
Even though it sounds like something obvious, make sure you are picking the right size of the mattress. This is because a particular model comes in different sizes.
There are six mattress sizes to accompany the standard bed sizes. The sizes are Twin, Twin XL, Full, Queen, King and the biggest, California King.
A few brands have extensions like Full XL, otherwise known as Short Queen. We also have the Split Queen and King that include two mattresses separated or pushed together.
4. Thickness
The thickness of a mattress is often confused with density. Thickness refers to the height of the mattress when laid flat on the floor.
Mattress thickness range from 5-inches to 15-inches. Most of the $500 Queen size beds are 10-inches. Here, weight plays a crucial part.
The light sleepers (average 130lbs.) are more comfortable on slimmer mattresses while heavy sleepers (200lbs.) will be comfortable on thicker mattresses.
5. Firmness
The firmness of a mattress is often confused with support yet they are two different aspects.
When talking about support, we think of the core layer of the mattress; hard polyfoam, coils or air and water.
As for firmness, it has everything to do with your comfort and not how your spine is leveled as many put it. There is no right firmness as the comfort of a particular mattress depends on other aspects like weight.
Side sleepers prefer less firm (soft) mattresses while stomach sleepers may be uncomfortable on the same mattress.
With regards to weight, lighter sleepers should buy softer mattresses while heavy sleepers need to buy firm mattresses. Couples may consider dual-firmness mattresses that have preferential settings for each side.
6. Support
This is the ability of the mattress to align the spine system and the pelvic region. This is possible only when the mattress provides heavier resistance on areas with more body weight.
The key consideration when talking about mattress support is the core material. The softcore materials like memory foam and latex are strong when new, but after a few months, the support strength decreases.
If you want the best and consistent support, consider innerspring and hybrids.
Air beds and waterbeds also offer consistent support. Polyfoam mattresses also have excellent support, but they compromise comfort as they are too hard. Above all, make sure the bed itself is stable.
7. Motion isolation
Mattresses work by contouring on your body by absorbing the motion you create when moving and turning. Memory foam is an excellent example of mattress material that works by countering the pressure exertion of your body movements on the mattress. This is called motion isolation.
If you are the type that turns very often, consider the more adaptive core materials like gel, latex and memory foam. They don't create much motion and consequently noise when moving out of the bed or turning.
Innerspring mattresses are a big no because they lack motion isolation and would cause much disturbance to your partner.
8. Temperature
Mattresses absorb your body heat, and in the hot weather, it may become uncomfortable as it doesn't lose the heat to the environment, so the mattress becomes hot, making you feel sweaty.
In the same token, some mattress cover materials may turn too hot in the hot weather or too cold during the winter season.
A good mattress should maintain the room temperature, and here, circulation really matters. Innerspring and hybrid mattresses are the best because air can circulate freely so even though the mattress is absorbing your heat, it is also dissipating it.
Gel mattresses are not that bad in temperature neutrality, but foam and latex tend to get warmer, and consequently, sweaty and uncomfortable.
9. Noise
One of the prerequisites of good sleep is a silent night. That said, a good mattress shouldn't be disruptive at all, especially when turning or getting inside or out of bed.
Latex, gel and foam mattresses are great because they produce no noise when turning or exerting pressure on the mattress.
The air beds and water beds are also silent. However, the innerspring beds will start squeaking with time.
Perhaps the only quiet innerspring mattress we've come across are those with marshall coil systems.
10. Warranty, sleep trials, and returns
Mattress brands offer long warranty periods of up to 20 years. Pick the longest warranty, but that doesn't mean a longer lifespan for the mattress.
Also, look out for sleep trials. The top brands offer sleep trials ranging from 30 days to 90 days, and if you are dissatisfied with the mattress, you are eligible for returns.
Make sure to read and understand the terms and conditions of the sleep trial before committing to it.
Sleep trials are great because you can't know the right mattress by trying out in the store for just some minutes. It is only after a month or so that you can confirm a specific mattress is great for you or not.
Where to buy mattresses, shipping, and delivery
Mattresses are quite bulky, and even though they may not be so heavy, the large volume is a logistical concern. Online orders may take longer to deliver and there may also be a charge.
As part of your checklist, make sure your preferred mattress can be delivered to your region in the United States.
The longer delivery time might shift your mind to buying at the local stores. The only advantage of local stores is that you get instant delivery; whether there is a delivery service, or you have your truck. Otherwise, the physical feel they offer is not so much helpful because you need at least 30 nights to gauge a mattress.
The reason that should take you back to online stores like Amazon is that the prices are competitive and there I a wide variety of mattresses.
Frequently Asked Questions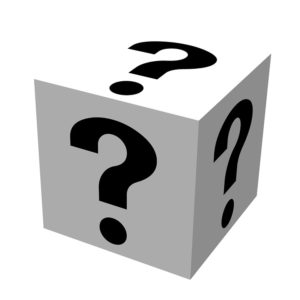 Here are the questions that our readers have been asking and responses from our experts.
1. How to dispose of the old mattress?
Some brands offer to pick up the old piece when they deliver a new mattress. If this doesn't apply to you, you can call the local sanitation and garbage collection department. They have better ways of disposing of such bulky waste. Also, take advantage of the many Bye Bye Mattress recycling directory.
2. What does Orthopaedic mattress mean?
This is a term commonly used in medicine to refer to a mattress that supports the entire body, aligning your entire vertebral column when sleeping. Orthopedic mattresses are often prescribed for patients with bedsores and back pains.
3. How long do mattresses last?
Mattresses have no definite durability; it all depends on the type of mattress, the construction, and quality of materials. Above all, the usage really matters. The average durability of mattresses is between 7 and ten years. The cheap brands are less durable while top brands offer longer service.
4. Are returned mattresses sold again?
No. Most brands recycle returned mattresses or donate them to charity. This is if the mattress has already been tried out or used. However, if it was never opened, the seller may just repackage it as sell it again.
5. Can you try out a mattress in the store?
Yes, you can try it out, but that won't give you a confirmation that it is the best. You need at least 30 nights to be sure about it; that's why sleep trials require a mandatory 30 days sleep. You can't return it before the 30 days mark.
Wrapping Up
There you have it folks; a review of the best mattresses under $500 plus a complete mattress buying guide.
At this budget, you are limited to Queen size beds which are spacious enough for couples and fit most bedrooms. Which model is your favorite, and why?
Talk to us in the comments section below.