Zinus vs. Casper Comparison Review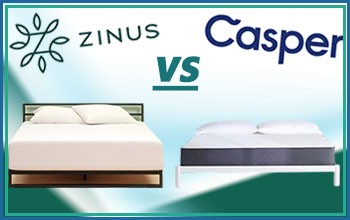 Are you wondering what the best mattress brand is in 2020?
Look no further! This Zinus vs. Casper mattress comparison review sheds light on all the essential aspects regarding mattress shopping.
We have stripped down the two brands, highlighting areas where each excels and also where we feel there is room for improvement.
If you are thinking of replacing or just upgrading your mattress, this will be an interesting ride.
Model

Types of mattresses

Established of brand

Firmness

Thickness

Cover material

Warranty

CertiPUR-US Certified

Check
Price

Zinus

The memory foam
Innerspring Zinus
The hybrid models


2003

Medium

12 in.

Jacquard knit covers

10-Year

Check Price

Casper

Memory foam

2014

Medium

9.5 in.

Luxurious cotton blend covers

10-Year & 100 night sleep trial

Check Price
Zinus – Mattresses and mattress foundations are specialty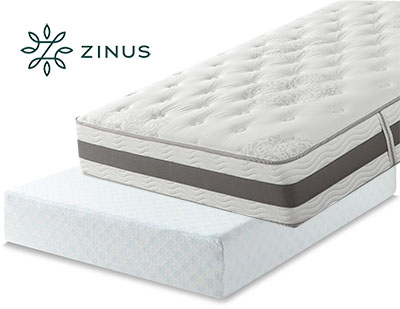 This is a household name that has been in business since 1987.
Even though the US brand is famous for mattresses, it boasts a range of other products including beds, pillows, toppers, and other indoor comfort products.
In 2003, the company started to focus on mattresses primarily and has a manufacturing plant in China and that's how they can come up with a relatively low priced mattresses.
This brand has been in the manufacturing business for longer and has three types of mattresses.
The memory foam mattresses use adaptive foam layers for body support and contouring around your full body spectrum.
Innerspring Zinus mattresses have individually wrapped coils for reduced motion isolation and support.
Lastly, the hybrid models combine foam and coils for that bouncy feel and body contouring comfort.
Casper – An obsessively engineered mattress at a shockingly fair price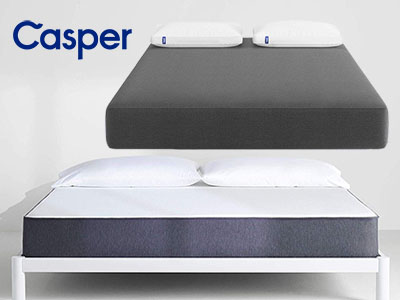 On the other hand, Casper is a recent US mattress brand, established in 2014.
Unlike Zinus, Casper manufactures mattresses only.
It's just recently that the company signed a deal with American Airlines to make pillows, blankets, and other travel comfort products.
Unlike Zinus, Casper manufactures only one type of mattress;

There are three models available;

The Essential,
The Casper,
The Wave.
The Essential is an entry-level mattress characterized by three layers followed by the Casper, which has four layers.
As for The Wave, this is a pretty new model and comes with five layers for extra comfort and support.
Casper mattresses are available in all sizes and come in varying thickness.
Zinus vs Casper Face-to-Face Comparison Review
Having looked at the highlights of both brands, it's time we get to the business of the day; comparing all the important aspects.
Brand trust: Zinus vs. Casper
It is recommended that you buy from only the trusted brands. These cheap and little-known brands have fake products and poor after sales services.
Let's see the trust score of the two brands.
Casper
So far so good, Casper has been successful in carving a formidable reputation by manufacturing high-quality mattresses and offering excellent after sales service (warranty, support, fast shopping and delivery, and sleep trials).
The company has also explored online reputation management by taming a few websites that run negative reviews about their mattresses.
Regardless of all that, Casper is a trusted brand, and if we were to rate it out of ten, nine wouldn't be bad at all.
Zinus
This is also another renowned brand and is probably famous because it has been around for longer.
Zinus also has a reputation of delivering high-quality products including their mattresses. The customer support and after sales is also excellent save for the fact that you void the warranty if you use an electric blanket.
However, their mattresses are not the very best we have. In a scale of 1 to 10, I would give Zinus a brand trust score of 8 out of 10.
Winner – Even though Zinus is renowned for having been in business for longer, Casper is the best brand despite being around for less than a decade. It's a company that solely focuses on mattresses and so far so good it is the best in the game.
Casper vs. Zinus: Types of mattresses
As a buyer, you want only the best mattress that suits your sleeping needs. A good brand should give you a variety of models to choose from.
So, which brand between Casper vs. Zinus has a wide choice of mattresses?
Casper
This is a new brand, and so far, they only manufacture memory foam mattresses. That means you miss out on the selection of top innerspring mattresses and hybrids.
So far, it seems Casper will focus solely on foam support so if you are waiting for a coil Casper mattress, you might use a little patience.
Zinus
Here, you are spoiled for choice. Zinus has memory foam mattresses, innerspring and hybrids as well. Under memory foams, you can choose from the three models, four innerspring mattress models, and one hybrid mattress.
Winner – Zinus is the winner here as customers with special sleeping needs that are not favored by memory foam have several other alternatives from the same brand. Casper fans, even though you like the brand, there are no innerspring beds for the perfect bounce or hybrids that blend the bouncy feel, and reduced motion isolation while still offering excellent support and comfort.
Casper vs. Zinus Memory Foam Mattresses
In this review, it will be fair to factor in the fact that Zinus has other types of bed. To have an objective conclusion, we will only compare the memory foam mattresses from each brand.
Gladly, both brands have three models of memory foams.
So, which are these mattresses and which sleepers are they best-suited for?
Casper Sleep Essential vs. Casper vs. Wave
Casper Sleep Essential
This is the cheapest Casper mattress and is designed for the light sleepers as it is available in 8.5-inch thickness only. It has a total of 3 layers.
The top is a comfort layer that also adds to breathability followed by a pressure relief memory-foam layer.
Beneath the mattress is a support layer that also ensures durability and strong edge support.
The Casper Sleep Essential has six sizes;

Buy this if you want a cheap Casper mattress but don't be above 200lbs lest you sink in the mattress.
Casper Sleep Original
Heavy sleepers can get the comfort the Casper Essential doesn't offer with this 10-inch with an additional layer taking the total to 4.
The extra layer is called Zoned Support, and this works by providing firmer support somewhere in the middle of the mattress where your hip and pelvic region rests. It also provides a softer firm in the shoulder area.
Casper Sleep is also available in 6 sizes;

This mattress is suitable for side sleepers because of the Zoned Support that relieves two crucial pressure points; shoulder and arm region and the hips.
Casper Sleep Wave
The Casper Sleep Wave is the latest mattress from Casper and features 11.5-inch thickness and five support and comfort layers.
This time, the comfort layer is a blend of memory foam and breathable latex for better temperature neutrality.
The Casper Wave supports the body at 33 pressure points courtesy of a Contour-Cut Support Foam.
It is available in 6 sizes;

Twin,
Twin XL,
Full,
Queen,
King,
Cal King.
Buy this mattress if you want a luxurious sleep, comfort, and durability.
Zinus Pressure Relief (Green Tea) vs. Cooling Gel vs. Pressure Relief (Cloud)
Pressure Relief (Green Tea)
The Zinus Pressure Relief Green Tea/ActivCharcoal is available in

Under the jacquard knit cover, there is a memory foam comfort layer and polyfoam for support.
It is best for sleepers with back pains, joint pains and side sleepers.
The green tea extract infused in the form keeps bad odor at bay and ensures a cool atmosphere making it great for sleepers with allergies.
Cooling Gel
As the name suggests, this model has a cooling gel comfort layer that contours your body and ensures faster dissipation of heat.
The support consists of either one or two layers of high-grade polyfoam.
The Zinus Cooling Gel is available in

Has a jacquard knit cover.
If you sleep hot, this is the best Zinus mattress for you.
Pressure Relief Cloud
This is a pillow-top mattress design characterized by a Viscolatex Responsive Foam comfort layer, memory foam in the middle and beneath, polyfoam.
Regarding upholstery, it is covered with a jacquard knit cover and microfiber padding.
The Zinus Pressure Relief Cloud is available in

Winner – Clearly, Zinus has the upper hand for having a variety to choose from in terms if mattress thickness. What this means is that you can find a mattress that is more customized for your weight. The thin mattresses are for the light sleepers while thick mattresses are for heavy sleepers. You might be a fan of Casper who wants the Casper Essential for example but just because you are over 250lbs. an 8.5-inch is too thin; it will feel too soft.
Remember Casper mattresses are available in one thickness. As for the available mattress sizes, it is a draw.
Comfort and support
Comfort is one of the two important things a mattress should offer, and thus, a meaningful discussion. Here, we will be looking at how Zinus and Casper have crafted their comfort layers, and if they are indeed comfortable.
The other aspect is support, and as you know, this is what keeps the mattress in place without collapsing regardless of the weight.
It is imperative to note that the comfort layers are manufactured using soft materials while support layers aim for sturdy materials that can put up quite some resistance.
Also, consider edge support if you like sitting on the edge of the bed.
It's also safer if you have kids as they won't slide out.
Casper
The Casper Essential comes with two comfort layers and a support layer totaling to 3.
The comfort layers are made from memory foam and Polyfoam while the support consists of HD Polyfoam.
Second is Casper which comes with four layers; 3 comfort layers and a support layer.
The comfort layers are:

1.5″ Polyfoam
1.5″ 4 Memory Foam
1.5″ Polyfoam
Support is a 5″ Polyfoam
Last is the new Casper Wave that boasts five layers. Beneath, there is a 5 1/2″ HD Polyfoam for support. The comfort layer starts with a 1.5" Polyfoam, 1.5" Memory Foam, 1.5-inch Blended Latex and a thin 1" Polyfoam.
Zinus
The 3 Zinus mattresses have different layers depending on the thickness of the mattress.
In the Pressure Relief Green Tea Memory Foam, the 6-inch has a 5″ HD Polyfoam for support and 1″ HD Memory Foam for comfort.
The 8-inch has a 4″ HD Polyfoam support and 2″ Memory Foam and 2″ Polyfoam for comfort.
The 10-inch has 5 1/2″ HD Polyfoam support layer and two comfort layers; 2 1/2″ Memory Foam and 2″ Polyfoam for comfort.
As for the 12-inch, we have two support layers consisting of 3 1/2″ HD Polyfoam and 3 1/2″ HD Polyfoam and two comfort layers; 3″ Memory Foam and 2″ Polyfoam.
Winner – A bigger support layer with HD Polyfoam means a firmer mattress. It also guarantees better edge support. Zinus mattresses have better support, but it can't be compared to Casper Waves advanced support system that relieves 33 crucial pressure points. The only sacrifice is edge support because more layers, especially the top layers, are dedicated to comfort and have softer materials. When it comes to comfort, it is Casper that carries the day again.
The best choice here is the new Casper Wave that has five layers and blends memory foam and latex foam for comfort.
Firmness
When choosing a mattress, make sure to pick the right firmness, and with that, two things come into play; the kind of sleeper you are and your weight.
Firmness is represented in three terms firm, medium and soft. You will also find the firmness scaled from 1-10 with a higher score pointing to a firm mattress.
A firm mattress is great if you are heavy (200lbs. plus) and often sleep on your stomach. This is to keep your spine in alignment with the pelvis.
Go for a medium-firm mattress if you are an average back sleeper (150 – 200lbs.). It will cushion your entire spinal column, as well as the back and neck for a comfortable night.
As for the soft and plush, you need them if you are a lightweight side sleeper (150lbs. and below).
Zinus
The Zinus models have different firmness. The Pressure Relief Green Tea Memory Foam 6-inch mattress has a score of 8, the 8-inch mattress has 7, while the 10-inch and 12-inch have a 6 and 5 firmness score.
Zinus Cooling Gel has a firmness score of 7 for the 8-inch model, and 6 for the 10-inch. Higher up, we have 5 and 3 for the 12-inch and 14-inch models.
Last is the Zinus Pressure Relief (Cloud) that has a firmness rating of 7 for the 8-inch model, 6 for the 10-inch model, and 5 for the 12-inch.
Casper
For Casper, there are only three mattresses, and that means three firmness levels.
The Casper Sleep Essential has a firmness rating of 7.5. Casper Original has a firmness rating of 5. The latest Casper 11.5-inch Mattress, Casper Wave has a 4.5 firmness rating.
Winner – Zinus has the upper hand here because more mattress thickness sizes mean a wider choice when looking for the best firmness.
As for Casper, you are only limited to 4.5 (medium-soft), 5 (medium) and 7 (firm).
Cover material
Mattresses come with covers that vary in terms of style and material.
Some brands come with quilted covers, plain, and so many other styles. We also have a range of materials from cotton to polyester.
So, what kind of cover should you expect from Zinus and Casper?
Casper
The Casper Essential comes with a plain knitted fabric cover. The Casper Original has 100% Polyester on the top and a Polyester blend for the sides and bottom.
Zinus
All the Zinus mattresses come with a Knitted Jacquard Cool Fabric.
Winner – Here, it is a tie. The best Casper mattress has a luxurious cotton blend cover which is very commendable. However, it catches dirt and stains easily. On the other hand, Zinus Jacquard knit covers are easy to wash and ensures you sleep cool.
Motion isolation, Off-gassing, and temperature neutrality
Memory foam mattresses are synonymous with off-gassing. But the levels of off-gassing varies from one brand to the other depending on the type of foam used.
Besides off-gassing, temperature neutrality is also another consideration especially for those who sleep hot.
Let's see how the different Zinus and Casper mattresses are adapted to motion isolation, off-gassing, and temperature neutrality.
Casper
Customers who have bought Casper mattresses have complained of a little off-gassing that goes away in 2-3 days.
The mattress also dissipates heat faster and doesn't sleep hot.
When it comes to motion isolation, it creates minimal disturbance but a little noise.
Zinus
Zinus memory foam mattresses are also known for off-gassing except for the Zinus Green Tea model which has been infused with Green Tea and charcoal.
As for motion isolation, Zinus is also a great choice but not as better as the Zinus hybrid models.
Winner – Zinus wins the battle as far as off-gassing is concerned. The Green Tea extract and charcoal infused in the foam kills the bad odor. When it comes to temperature neutrality, Casper is a great choice, but again, it's not comparable to Zinus Cool Gel. Zinus mattresses are the best for those who sleep hot because of the Cooling Gel heat resistant cooling fabric layer.
Eco-safety
Mattresses are manufactured using a range of materials including foam which may be an environmental concern if the unsafe foam is used.
To help homeowners identify mattresses that have Eco-friendly materials, we have the CertiPUR-US mark that guarantees the particular mattress has been manufactured using foam and materials that have no negative impact on the environment.
Zinus
The foam and other materials used to manufacture Zinus mattresses are tested and approved by CertiPUR-US.
Casper
This brand also uses Eco-friendly materials: all the mattresses have been marked CertiPUR-US certified.
Winner – There is no outright winner here as both brands care about the environment by using Eco-friendly materials only.
Warranty & Sleep Trials
A warranty covers you in case the mattress you purchased starts to show signs of drastic wear like dipping. If it is the fault of the manufacturer, you are eligible for a replacement or refund.
Make sure to read the Ts & Cs to know what exactly the warranty covers.
Sleep trials are also important because your body takes time to adjust to the new bed. You need at least 30 nights straight to determine whether a mattress fits your sleeping needs or not.
So, what do Casper and Zinus offer here?
Zinus
All mattresses from Zinus come with a 10-year warranty running from the date of purchase.
One thing we don't like is the fact that Zinus has various strict policies. It is accompanied by a generous 100-day sleep trial with no 30-day mandatory break-in period so you can return it even after a week.
Regarding the condition of the mattress when claiming returns, it should be in donate-able condition, and proof of purchase should be available (original buyer). One hundred days of use shouldn't take a toll on a Zinus mattress.
Casper
These mattresses also come with a 10-year warranty. At least for Casper, there are no strict policies in the warranty but make sure to go through it.
Notably, you can use Casper mattresses with electric blankets.
It also comes with a 100-day sleep trial as well and has no mandatory 30-day break in period; you can also return the mattress anytime you want as long as you're the original buyer.
When returning the mattress, Casper is also keen on the condition and won't accept returned mattresses with heavy wear and tear.
Winner – Here, it is hard to call because both brands offer the same warranty period and sleep trial. We recommend Casper because they allow their mattresses to be used with electric blankets. As for Zinus, you'll have voided the warranty by using an electric blanket.
What other buyers are saying
The advantage of buying mattresses online is that you can refer to customer reviews and have a grasp on what each brand offers.
We went to find out what the market has to say and here's our report.
Zinus
On Amazon Walmart, and even the manufacturer's website point to some customer dissatisfaction on some models.
The issues range from dipping to lack of support and comfort after a few years.
The average rating for Zinus mattresses is 4 in a scale of 1 to 5.
For us, we think 4.3 will be an honest rating.
Casper
This brand is known to tame negative reviews but still maintains an average rating of 4 on a scale of 1 to 5.
The complaints here revolves around the weak edge support obviously because of a small support layer.
Our score for this mattress brand is 4.5.
Winner – It is such a dilemma calling a winner here but so far so good, Zinus stands a better chance as it scored just the same as Casper yet it has more reviews.
Where to buy Zinus and Casper
In the past, mattresses were exclusively sold in the local stores. However, the growth of the mattresses industry has grown exponentially, and today, we have brands that retail in online stores only while others are in online stores as well as local stores.
Sow, where will you buy your Zinus mattress or Casper?
Casper
Casper mattresses are readily available on the Casper official website as well as the leading retail stores.
You will also find Casper mattresses in local stores.
Zinus
As for Zinus, you only have the option of buying online from e-commerce websites like Amazon and Walmart.
Winner – Casper is best here because not everyone is a fan of online shopping. If you want a feel of the mattress before buying, you can pop into a local Casper store or dealer and purchase your favorite mattress. But note that prices in local stores are not as competitive as the online prices.
Shipping and delivery
After you have found your best mattress, make sure to confirm the shipping and delivery details.
Some brands are expensive to ship while others don't have courier partners that deliver in some regions.
Casper
This mattress will come in a mattress-in-a-box design where they are compressed and vacuum sealed.
Casper shops in most regions in the US for free but in parts of Canada and Alaska, shipping charges may apply.
Zinus
This brand also ships their mattresses when compressed and vacuum sealed.
Deliveries are in many parts of the United States with some peripherals attracting shipping fees.
Winner – There is no clear winner between these two mattress brands as far as shipping and delivery is concerned.
Casper vs. Zinus: Which is the best brand?
We've come to the end of the Zinus vs. Casper face to face comparison review. Now, it's time to declare our winner.
As far as comfort and durability is concerned, Casper mattresses carry the day. Casper Sleep Wave, in particular, offers the best in class comfort and last longer than Zinu mattresses.
However, in terms of value for money, Zinus is the best brand. It provides almost the same comfort and durability as Casper and comes at a fraction of what Casper costs.
Zinus also has better edge support than Casper.
Frequently Asked Questions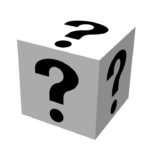 What is the best mattress for side sleepers?
Casper Sleep Original is an excellent model for side sleepers. This mattress has additional Zoned Support layer, which provides extra back support and softer areas for shoulders and hips. Also, this Casper mattress with Zoned Support is suitable for heavy people.
What`s the difference between Zinus Pressure Relief Green Tea and Pressure Relief Cloud mattresses?
The models are quite similar, but we`ve noticed a couple of distinguishing features. Firstly, Green Tea offers 4 sizes, including 6 inches. Cloud mattresses come in 3 sizes with no 6" thick model. Also, Pressure Relief Cloud has 4 layers (high-density foam, memory foam, comfort foam, and high-density base support foam). Pressure Relief Green Tea consists of three layers where there is no comfort foam. Mattresses also vary in temperature. Green Tea provides more cooling, while Cloud is neutral. The last important difference is cover design. Zinus Pressure Relief Green Tea is plain and white. Zinus Pressure Relief Cloud has soft wavy patterns.
Zinus vs Casper: which mattresses are more affordable?
Zinus brand offers wider model range for more beneficial prices compared with Casper. While Casper Original Foam or Sleep Wave cost about $1000 and more, Zinus mattresses are twice cheaper.
Zinus vs Casper: which mattress will last longer?
Both companies provide 10-year limited warranty for their products. So, you can be sure your mattress will serve you long. Otherwise, it`s up to the manufacturer to solve the problem.
Wrapping Up
That's it for today ladies and gentlemen.
As we have seen, Casper is indeed the best mattress brand if you are looking for a memory foam mattress. Even though they are costly, they offer great value for money.
But if you are not up for the high prices, Zinus is still a good brand to rely on.
Which one is your favorite? Talk to us in the comments section below.